Top Hot-Dip Galvanizing Company in Malaysia
Free Consultation
Malaysia's Leading Hot Dip Galvanized Steel
If you are looking for a top hot dip galvanizing company in Klang Valley, Malaysia, look no further than VG Steel Industries Sdn Bhd. We have been in business for over 10 years and have a proven track record of providing quality hot dip galvanizing services to our customers.
Looking for 'hot dip galvanizing near me'? VG Steel is the answer.
VG Steel Industries Sdn Bhd was incorporated in 2012 to provide galvanizing services and galvanized steel framing, door, fence, roofing & banding products in Malaysia. Our strategically located plants in Shah Alam make the location easy for our customers to access our services, and our annual capacity of 20,000 metric tonnes means we can meet the needs of even the most demanding customer.

Our Services
---
We are your trusted galvanizing company in Malaysia.
We offer a wide range of coating services, including anodizing, electro-deposition (electrolyte), liquid, and powder coating for various types of structures. We also own the largest galvanizing kettle (by volume) in the world, which allows us to provide our clients with the highest quality services and standards.
Our coatings services protect a wide range of products, enhancing their longevity, durability, and aesthetic appeal. Hot dip galvanised steel is treated with pure zinc oxide to make it more durable and less likely to rust. This process also protects the steel from corrosion and makes it sustainable. It also helps the product last for many years and be recyclable. Our hot dip galvanised services are one of a kind.
---
Your Hot-Dip Galvanized Supplier & Factory in Klang Valley, Selangor.
What is Hot-Dip Galvanizing?
Hot-dip galvanizing, also known as HDG, is a process in which steel is dipped in a bath of molten zinc. This coats the steel with a layer of zinc, which protects it from corrosion.
HDG is one of the most widely-used and effective methods of corrosion protection. The process can be used on both new and old steel and can be applied to various metals.
HDG is an environmentally friendly process that does not require the use of harmful chemicals. The zinc coating also provides a sacrificial barrier, meaning that it will corrode before the steel does. This makes HDG an ideal choice for applications where corrosion protection is critical.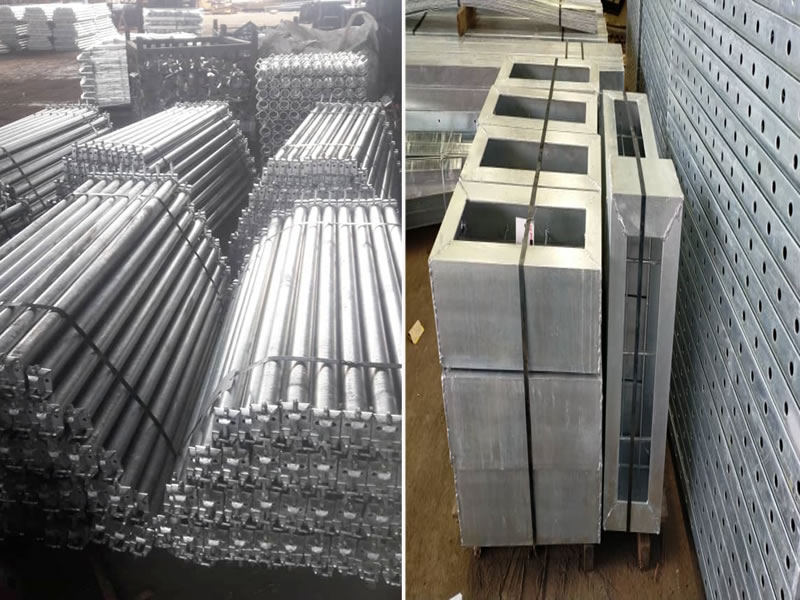 The Benefits of Hot-Dip Galvanized Steel
There are many benefits as the following:
Cost-Effective
Hot dip galvanising is often viewed as a cost-effective method of protecting steel from corrosion. Compared to other coatings, galvanizing is the most economical choice in terms of both initial costs and long-term protection.
Total Immersion & Complete Protection
The hot-dip galvanizing process provides a complete protective layer for steel, from the innermost steel surface to the outermost. This is because steel is immersed in a bath of molten zinc during the galvanizing process. The uniformity of the zinc coating leaves no weak points for accelerated corrosion.
Maintenance-free
Once a galvanized coating has been applied, it requires no further maintenance or upkeep. The long service life of hot dip galvanised steel means that it is virtually maintenance-free, which can save you time and money over the product's lifetime.
Versatility
Galvanizing can be used in a wide range of industries to protect against corrosion. The cathodic protection from galvanizing is constant even in the toughest environment, making it a preferred choice for many.
Hardy, Durable
Galvanized coatings are tough and not easily damaged by abrasion during transport, erection, and throughout the service life of the steel. In addition, galvanized coatings can last for decades, providing a long-term solution to corrosion protection.
Why Should You Look for Hot Dip Galvanizing in Selangor?
Steel is protected from corrosion by hot dip galvanizing, which is also quick, affordable, and environmentally friendly. It also gives steel endurance and hardness. These are all solid justifications for galvanising steel.
Longevity – Depending on the location, hot dip galvanizing typically offers a maintenance-free life of over 40 years. The coating ages relatively slowly, often gaining 1 to 1.5 microns nationwide every year. There is no need for elaborate preparation procedures if repair is eventually required. The maintenance schedule is uncomplicated.
Application speed – The hot dip galvanizing process is quick; a full protective coating, including the steel's preparation by acid pickling, can be applied in a matter of hours. Including drying time, an alternate paint technique may take longer than a week.
The toughness of the coating – Galvanised coatings are resistant to the scraping and chipping that can happen to painted metal and steel. In the process of hot dip galvanizing, the zinc is metallurgically joined to the steel and becomes a component of the building. Consequently, damage to hot dip galvanised steel is far less likely to occur, especially during handling, storage, transit, and building.
Full Coverage – All steel parts are coated, unlike painted systems, thanks to hot dip galvanizing. Inside and out, as well as tricky edges and small gaps that are typically impossible to cover with any other method, are coated in zinc.
Ease in Inspection – Hot-dip galvanised steel is easy to inspect. An electronic probe can be used to swiftly verify the zinc thickness on the galvanized product, which is stipulated by BS EN ISO 1461.
Speedy construction – Construction can be completed more quickly if the steel has already been hot-dip galvanized, if necessary. Site times can be shortened by the benefit of not requiring "touch-ups" or any other procedures.
VG STEEL INDUSTRIES SDN BHD is a committed galvanising steel company in Selangor striving to be a market leader in terms of quality, comprehensive customer service, and affordable costs. Modern production techniques and forward-thinking management guarantee growth and profitability to the delight of shareholders. With appropriate training and development in an exciting yet secure working environment, employees' abilities and goals are recognized. With our honesty and fairness in all interactions with clients, suppliers, and regulatory bodies, lasting relationships can be built. Remember us when looking for hot dip galvanizing in Shah Alam.
Contact us if you are searching for galvanizing factory in Selangor!
Type of Applications of Hot Dipped Galvanizing in Malaysia
Galvanized steel is widely used in applications where rust resistance is needed. In Malaysia, hot-dip galvanizing is commonly used in various industries such as automotive, electrical, and construction.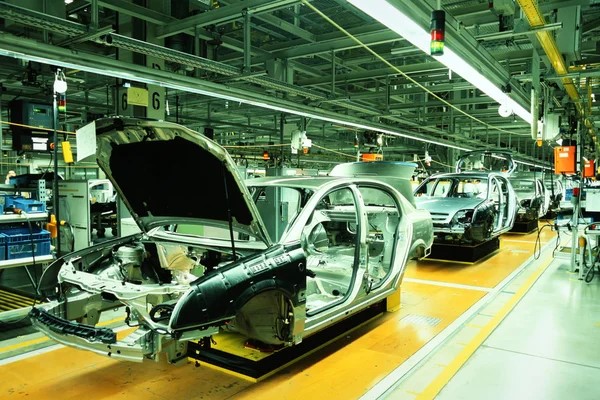 Automotive Industry
The automotive industry is one of the main industries that utilize hot-dip galvanizing. Car bumpers, engine compartments, chassis, and other metal parts are commonly hot-dip galvanized to protect them from corrosion.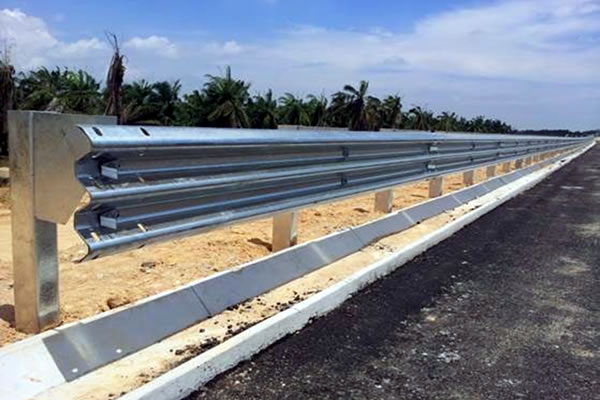 Highway Guardrails
The electrical industry is another sector that uses Highway guardrails typically made from steel and then hot-dip galvanized to provide additional protection against corrosion. Highway guardrails are subject to a lot of wear and tear, so they must be able to withstand the elements and remain strong over time.
Construction Sector
The construction material sector is also a major user of hot-dip galvanizing. Steel rebar, steel pipe, steel wire, and other construction materials are commonly hot-dip galvanized to protect them from corrosion.
Hot-dip galvanizing is also used in many other industries such as shipbuilding, offshore oil & gas, petrochemical, and many others. Some examples of applications used:
Automotive parts
Building materials
Construction hardware
Electrical components
Pipe and tubing
Storage tanks
Structural steel
The main advantage of hot-dip galvanizing is that it provides long-term corrosion protection for steel products. In addition, it has excellent resistance to abrasion, impact, and chemical attack. As a result, hot-dip galvanizing is an ideal coating solution for Malaysia's harsh climate and industrial environment.
Our Hot Dipped Galvanizing Works
FAQs
Is hot-dip galvanized rustproof?
No, hot-dip galvanized steel is not rustproof. However, it provides excellent corrosion resistance for most environments.
How long does hot-dip galvanising last?
Dipped Galvanized coatings can last for decades, depending on the environment in which they are used. In harsher environments, the galvanized coating will corrode at a slower rate, prolonging the product's lifespan.
How much does hot-dip galvanizing cost?
The cost of hot-dip galvanizing varies depending on a number of factors, such as the size and type of steel being coated. Contact us today for a free quote.
What's the difference between hot-dip and cold galvanizing?
Hot-dip galvanizing involves dipping the steel product into a molten zinc bath, while the cold galvanizing spray (coating) is applied using electroplating. Hot-dip galvanizing provides a thicker and more durable coating than cold galvanizing.
Contact Us Today
Contact VG Steel Industries Sdn Bhd today if you need hot-dip galvanizing services. With over 10 years of experience, we can provide high-quality hot-dip galvanized steel to meet your specific needs.