Guardrail Malaysia: Top Quality Highway Guardrail Supplier & Installation
Free Consultation
Highway Guardrail Supplier & Manufacturer in Malaysia
Looking for a top-quality guardrail supplier in Malaysia? Look no further than VG Steel Industries sdn bhd! We supply a wide range of highway guard rails made to the highest quality standards. Our products are designed to keep drivers safe and protect property from damage in the event of an accident.
Our Malaysia guardrail manufacturing plant employs rolling mill machines to produce corrugated W-beam guardrails fast. We also produce steel channel posts, channel blocks, end sections, terminal sections, reflectors, and other related guardrail accessories. We not only manufacture but also supply and install guardrails.
All of our products comply with AASHTO M180-00 certified standards and are hot-dip galvanized to international standards of BS729/EN ISO 1461 for corrosion protection and to ensure durability in all weather conditions. Contact us when looking for highway guardrail manufacturers. Contact us to know the guardrail price in Selangor. VG Steel is the perfect solution for your query about 'highway guardrail suppliers near me'.

Guardrail Installation Service
---
In addition to our manufacturing services, our company also offers highway guardrail installation services. Our skilled professionals have the experience and expertise to install our products quickly and efficiently. We also offer a wide range of after-sales services, such as repair and replacement, to ensure that your guardrails are always in top condition at the best price in Malaysia.
---
Top Quality Highway Guardrail for Sale at Low Price
Highway Guardrails System Features & Application
Guardrail is a widely accepted safety product that is used around the world. Common locations for highway guardrails include: along the edges of paved roadways, near steep drop-offs, at the ends of medians, and anywhere else that poses a danger to errant motorists.
The road rails are usually supported by posts spaced at regular intervals. And, the guardrail post is typically made from steel or another strong metal.
Our road guardrail has been tested and complies with American Highway Safety Standard AASHTO-M180-00. Guardrail not only serves as traffic delineation but also as a protective barrier in the event of vehicular loss of control.
In the event of a collision, the guardrail is designed to absorb the impact and redirect the vehicle back onto the roadway. This can minimize injuries to both vehicles' drivers and passengers and damage to the vehicle.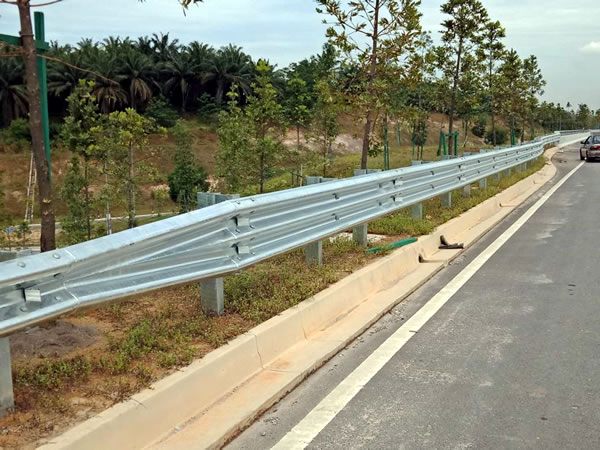 While highway guardrails are most commonly found along highways and freeways, they can also be used in other applications such as parking lots, playgrounds, and industrial facilities. There are many highway guardrail suppliers to choose from, consider VG Steel to receive the most economical guardrail price in Malaysia.
Features & Benefits of Highway Guardrail
Longitudinal strength due to the continuous nature of W Beam
Low maintenance / Impact resistance / Durability
Acceptance – widely accepted by highway departments for many decades
Versatility – can be supplied in various configurations
Various accessories available designed to suit particular site conditions
Economical – both materials and installation
You need complete solutions that are robust, durable, and simple to install in order to handle the demands of today's highways. You also deserve a vendor you can count on for prompt turnaround times and attentive care. Join with VG Steel, guardrail manufacturers, and pioneers in roadside safety and road guardrails. Customers pick VG Steel because of our dedication to excellence, ongoing investment in guardrail beam technology, and never-ending quest for improvement. Examine our expertise and products for highway safety.
Highway Guardrails Specification Technical Data & Drawing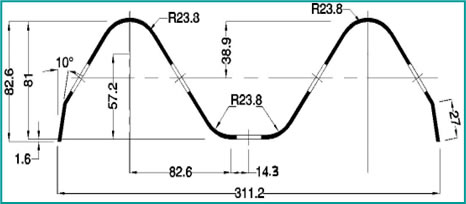 AASHTO M180-00 Base Metal specification
Material Thickness: 2.5mm-2.6mm
Minimum Tensile Strength: 483 N/mm2
Minimum Yield Strength: 345 N/mm2
Minimum Elongation: 12%
AASHTO M180-00 Galvanizing Specification
1100g/m2 minimum single spot test
1220g/m2 triple spot test
MCi Dimension to AASHTO M180-00
| Type | Effection Length (mm) | Overall Length (mm) | Nominated Uncoated Thickness (mm) | Weight (kg) |
| --- | --- | --- | --- | --- |
| 1 | 3810 | 4128 | 2.67 | 44.0 |
| 2 | 4000 | 4318 | 2.67 | 46.0 |
Highway Guardrail Fish Tails Terminal Unit – Type 1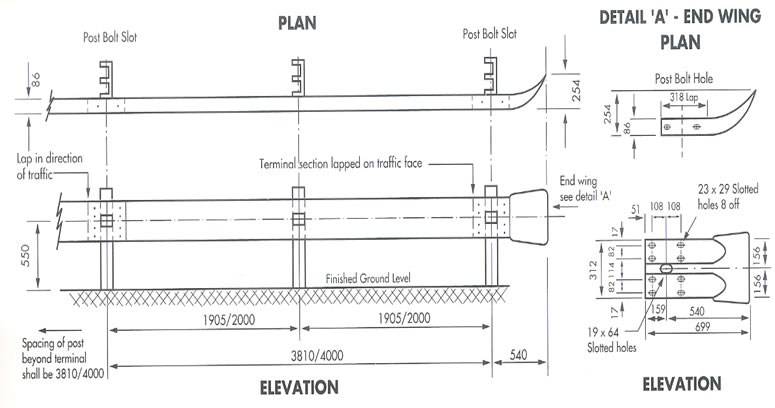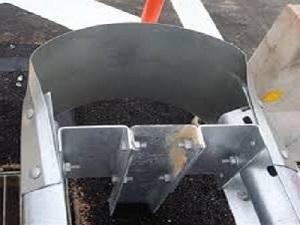 Terminal Anchorage Unit or Flare End – Type 2 Highway Guardrail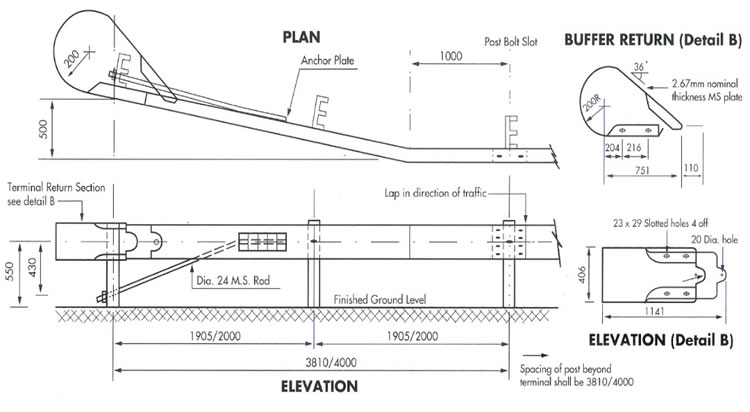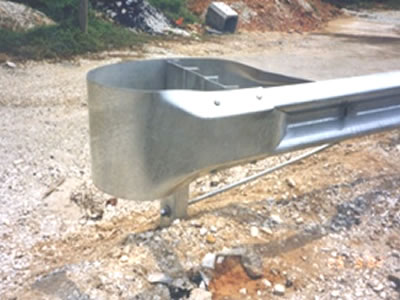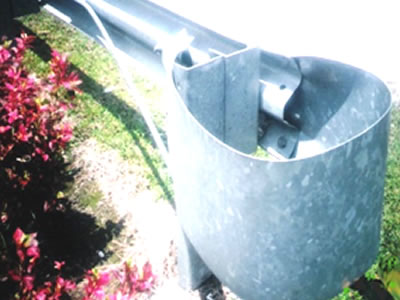 90 Degree Twisted Terminal Unit – Type 3 Highway Guardrail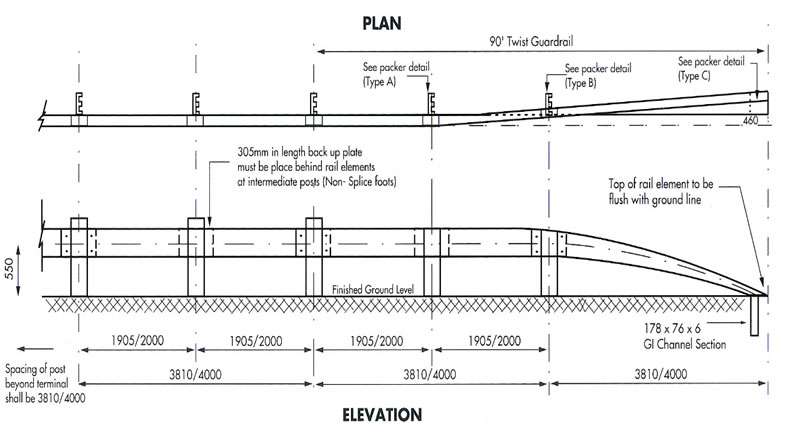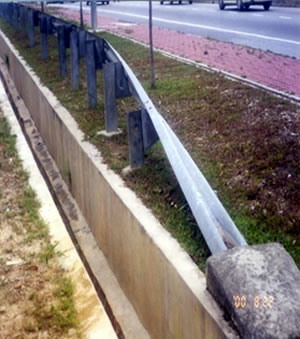 Slope Terminal Section – Type 4 Highway Guardrail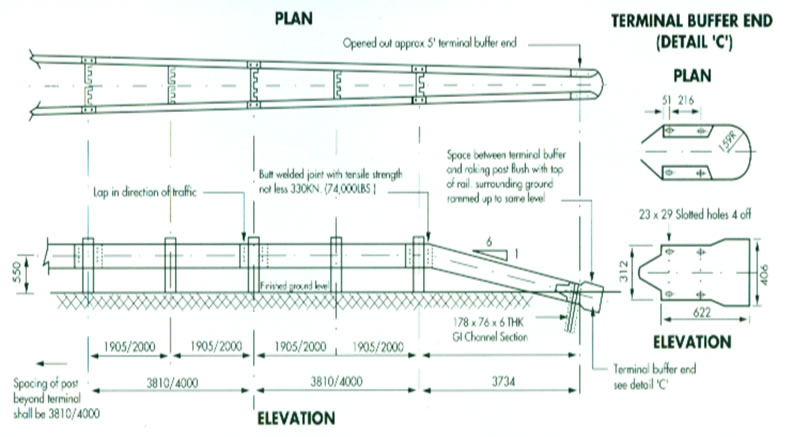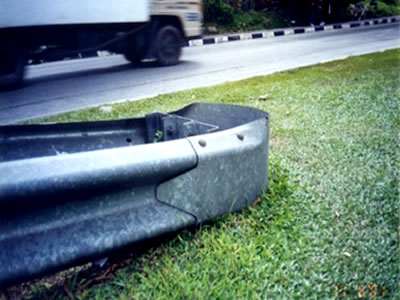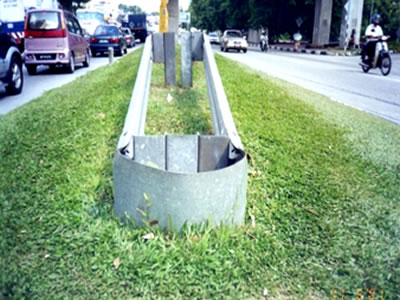 Highway Guardrail Curves Unit
Curves guardrail can be installed on curves without lessening strength or safety. No special attachments are needed. You can buy guardrail sections that will fit any radius, from 2 meters to 45 meters. You can use standard straight sections if you need a longer radius curve. The guardrail can be curved with the traffic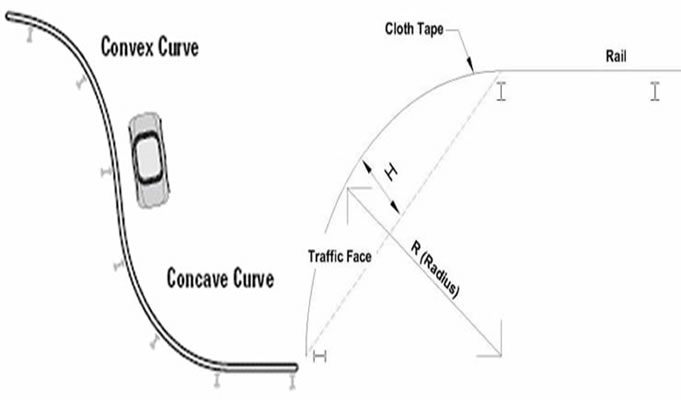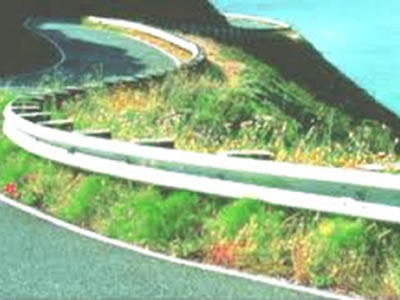 Highway Guardrail Post & Block Attachment (Pole Structure)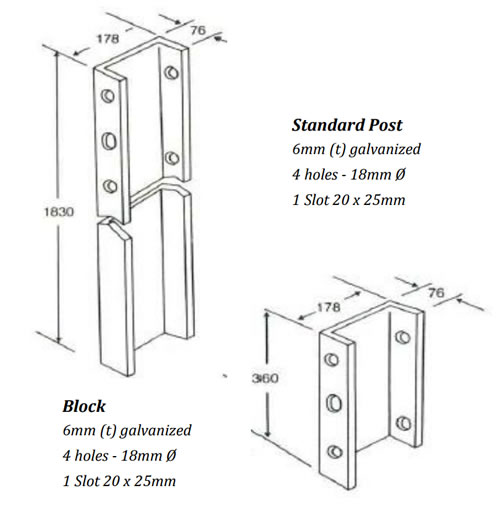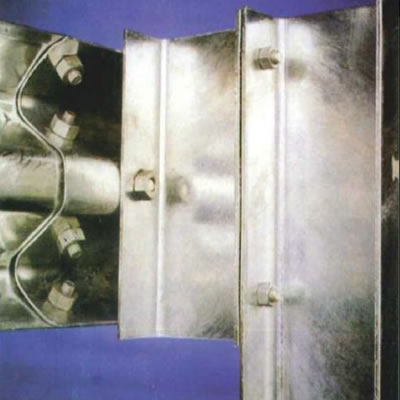 (Drawing)
Highway Guardrail End Section & Buffer End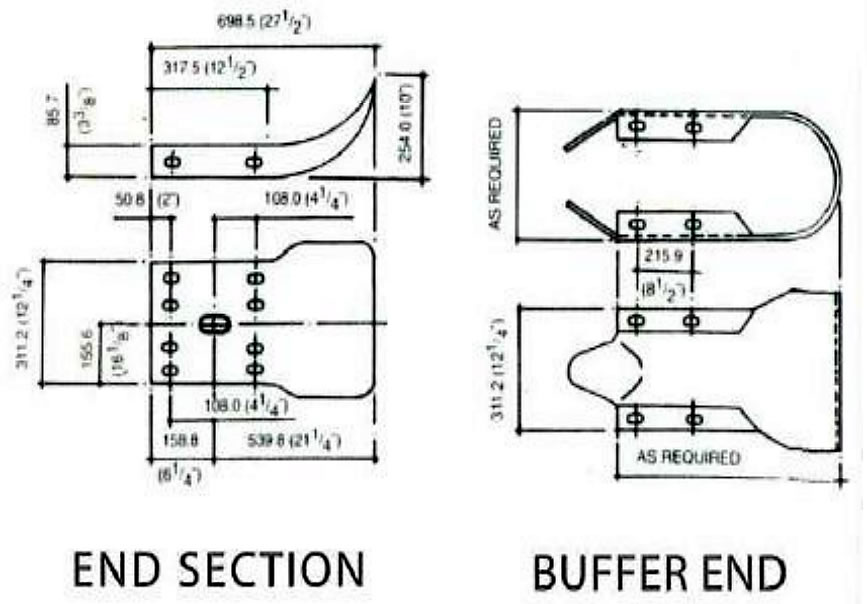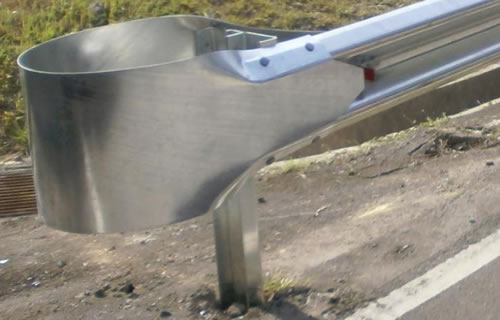 Our Highway Guardrail Works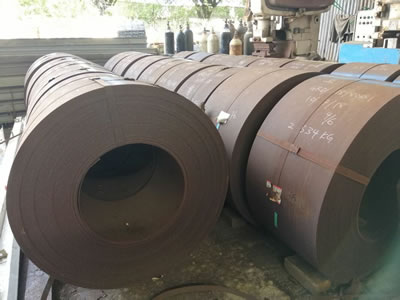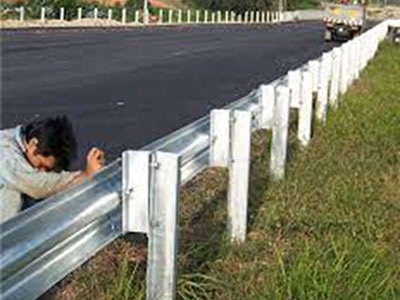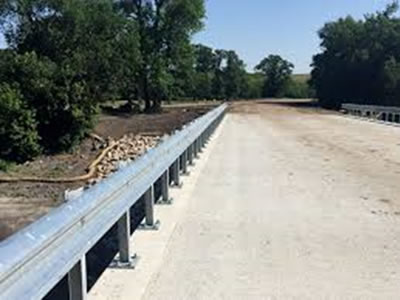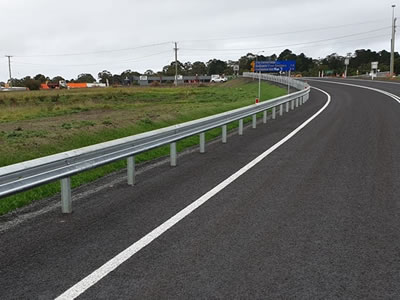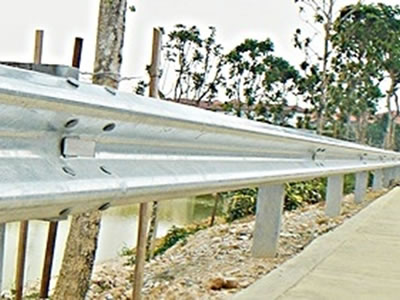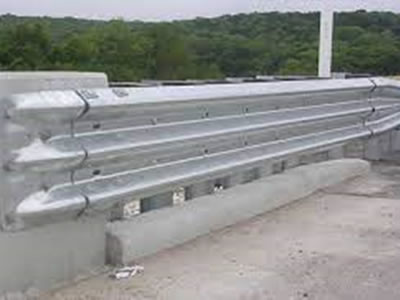 FAQs
What are the different types of highway guardrails in Malaysia?
Malaysia has three types of highway guardrails: W-Beam, Thrie-Beam, and Box Beam. W-Beam is the most common type of guardrail used in Malaysia. It is made up of two waves that are welded together to form a W shape. The Thrie Beam guardrail is made up of three waves that are welded together to form a V shape. Box Beam is made up of two beams placed side by side and connected with cross braces.
How tall is a highway guardrail?
Malaysia's highway guardrail height is usually between 0.60m and 0.90m. The most common height is 0.75m.
How effective are guardrails in Malaysia?
To be installed, road guardrails must first be certified by a specific safety standard, as for Malaysia it is SIRIM. Guardrails are most effective when they are correctly installed and maintained regularly. They should be inspected periodically for damage and repaired or replaced if necessary.
What is the guardrail price in Malaysia?
The cost of a guardrail in Malaysia depends on multiple factors like material, length, installation cost, and maintenance charges. Highway guardrail prices in Selangor, Malaysia can be roughly between RM 240 for W Beam to RM 710 for guardrail buffer return type 2.
What is the cost of highway guardrail installation in Malaysia?
The price to install a highway guardrail varies according to the guardrail's length and the number of posts required. However, the price per meter is typically between RM500 and RM1000.
Contact Us Today
If you need a reliable and experienced highway guardrail manufacturer & supplier in Malaysia, look no further than VG Steel Industries. We supply and install guardrails all over Malaysia for government and private projects. We are confident that we are the best guardrail supplier in Malaysia and can provide you with top-quality products and services at the most competitive prices. We also offer highway guardrails for sale for customers who require guardrails in large quantities. If you are looking for guardrail manufacturers next time, think about VG steel.